The Evolution of Pricing: Part 1 - Dual Pricing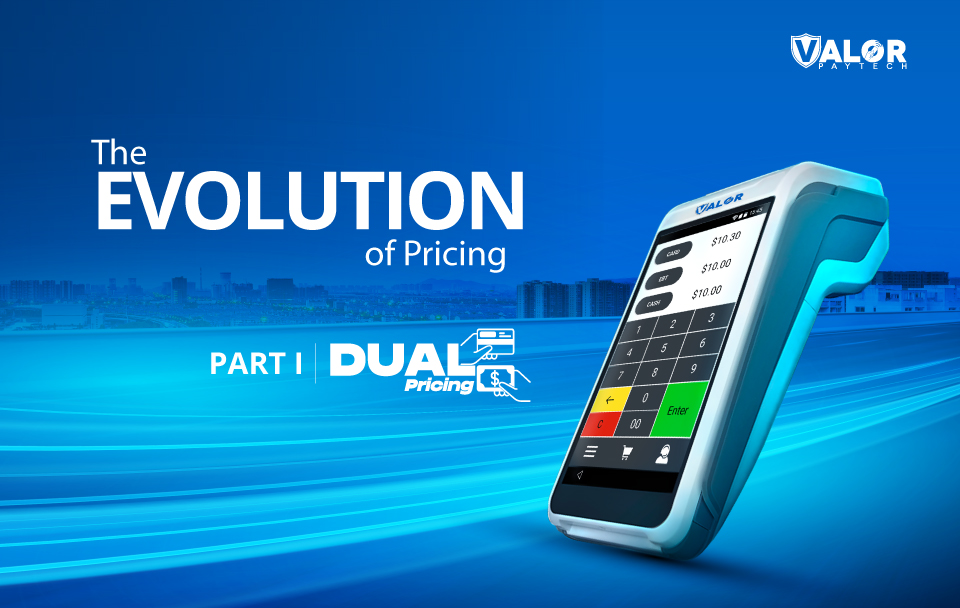 This series will explore the three most common pricing models that help businesses recoup processing expenses: Surcharge, Cash Discount, and Dual Pricing. Each model has its unique characteristics and benefits, and merchants need to understand all of them to choose the one that best fits their business requirements.
Part 1: Dual Pricing
Dual Pricing is a pricing model that provides full pricing transparency to customers, from the shelf to the payment terminal. This model allows merchants to recoup costs and improve the overall customer experience. The dual pricing model originated from the desire to have the same net effect for businesses as Surcharging or fee-based cash discount programs but with a better and more transparent customer experience designed to improve business pricing strategies.
The Dual Pricing model has become popular for businesses looking to improve their pricing strategies. With Dual Pricing, customers can be confident that the pricing they see on the shelf or communicated to them matches the pricing they will see at the time of sale on the payment terminal or point of sale. This builds trust and creates a seamless customer experience that fosters loyalty and drives business growth.
In addition to providing pricing transparency, Dual Pricing opens the door to best practices for running a business and improving the customer experience. By combining Dual Pricing with other best practices, businesses can drive growth and longevity.
Dual Pricing is a powerful pricing model that can help businesses improve their pricing strategies and customer experience. By using Dual Pricing and other best practices, businesses can drive growth and longevity while fostering customer loyalty.
Experience the future of payments.
At Valor, we are dedicated to achieving the highest level of excellence in Dual Pricing. We strive to maintain our position at the forefront of this rapidly-evolving industry and will continue to push the boundaries of what is possible. Our goal is to work with regulators, not against them. Anytime there is regulation, it opens the door to making improvements and advancements in our communities.
To learn more about Dual Pricing from Valor PayTech, consider the following:
– Transparency at the register and the shelf
– Clarity before the transaction
– Allows the customer to make a choice
– No fees after the card transaction
By adopting Dual Pricing, businesses can provide a superior customer experience that fosters loyalty and drives growth. Contact Valor PayTech today to learn how this pricing model can benefit your business.
Read more about Dual Pricing